Chief Executive Officer Award
and
Excellence in the Workplace Award
Winner: Healthcare Security Officers creating a safer Adult Emergency Department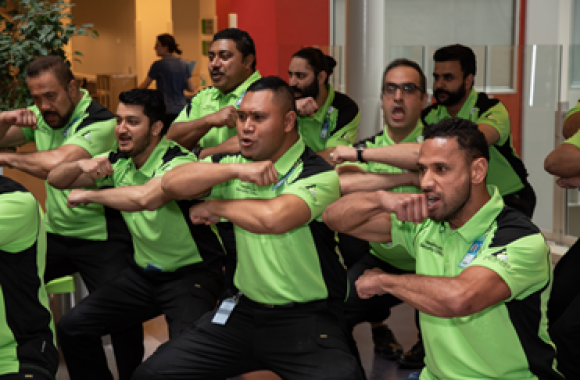 Through the development of an in-house Healthcare Security Officer team, we have been able to create a safer environment in the Adult Emergency Department. The team of Healthcare Security Officers work together in an approachable, caring and professional way to make sure that our clinical teams and our most vulnerable patients feel safe.
The new Healthcare Security Officers were put through an intensive three week training programme that took a unique values-based approach to providing healthcare security services.
Since the Healthcare Security Officers were deployed in the Adult Emergency Department violent incidences have halved resulting in a safer environment for our people and patients.
Chief Executive Officer Award Finalists:
Rainbow Employee Network
Aiming high - a collaborative approach to genetic testing.
Excellence in the Workplace Award Finalists:
Management Development Programme
Rainbow Employee Network
M-Files employee online files.
Excellence in Process and Systems Improvement Award
Winner: Phlebotomy services supporting timely discharge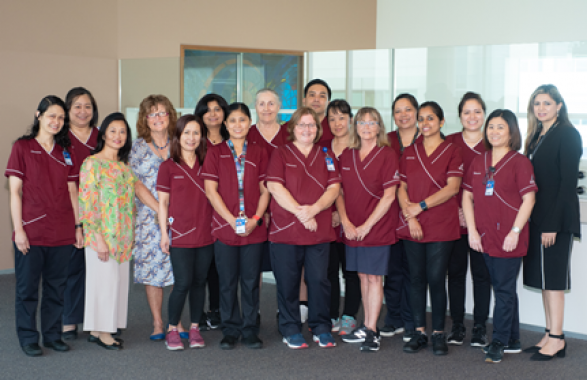 During busy times in the hospital there can be delays in phlebotomy collection times on the wards. In general medicine this meant blood test results weren't available for clinicians to make a decision on whether a patient should be discharged during ward rounds.
An audit found that less than 1% of blood samples were collected and sent to the laboratory by 7.30am.
A new phlebotomy service to process early blood collection was introduced. Now 96% of priority blood samples are received and prioritised by the laboratory before 7.30am. This improvement has resulted in 12 per cent more discharges by noon saving thousands of hours of our patient's time.
Finalists:
Safe staffing and responding to variance in care capacity
Focusing on frailty at the door
Greener dialysis – reducing medical waste.
Excellence in Research Award
Winner: The Pipelle for pregnancy study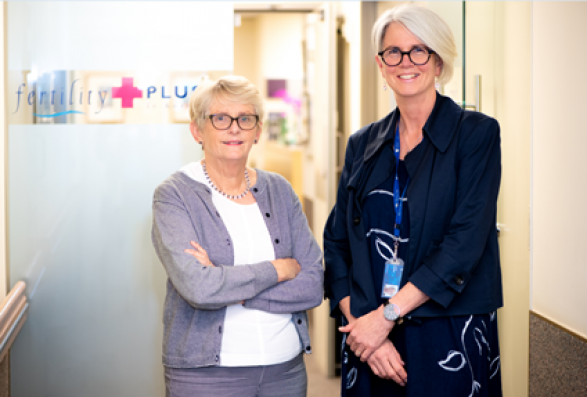 The Pipelle for pregnancy study evaluated endometrial scratching for women undergoing in vitro fertilisation. Fertility PLUS and the University of Auckland led a multicentred trial in 13 clinics in five countries. Fertility PLUS recruited 40 per cent of the 1364 patients and was the largest recruiting centre.
The results of the study concluded that there was no benefit with intervention. The paper was published in the New England Journal of Medicine in January 2019 with an editorial from international fertility experts, applauding the conduct of this trial.
The results of the Pipelle in pregnancy study were presented at a large European Society Human Reproduction and Embryology conference in 2018 and won the top prize for oral clinical presentation. This study has provided conclusive evidence that there is no benefit in endometrial scratching in women having in vitro fertilisation and has already led to a change in practice around the world.
Finalists:
Surgical site infection rate is higher following hip and knee arthroplasty when cefazolin is under dosed
An individual participant data meta-analysis of maternal going to sleep position, interactions with fetal vulnerability, and the risk of late stillbirth
Carnitine uptake disorder: screening in New Zealand.
Excellence in Clinical Care
Winner: Cardiac monitoring for adult patients at Auckland DHB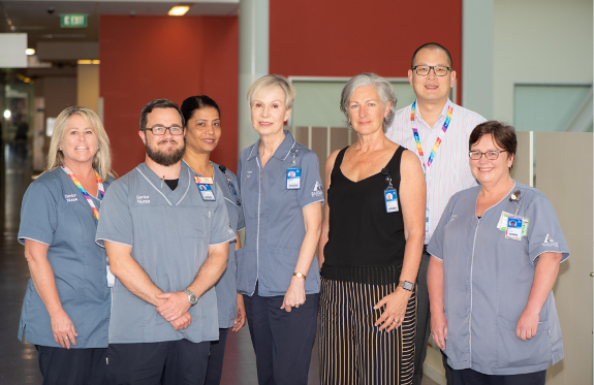 Cardiac monitoring is an important tool in the clinical assessment of patients. It picks up changes in heart rate, rhythm and conduction, and it is essential in detecting life threatening arrhythmia.
The aim of this project was to reduce waste in time, resources, and utilisation. More importantly the aim was to ensure that the right patients were being monitored in the right way, in the right place, by the right staff and at the right time.
The improvements were implemented mid-2018. And results to date show 2238 patients had no wait times for Cardiac Rhythm Monitoring on Level 2. The number of inappropriate referrals for Cardiac Rhythm Monitoring has also significantly reduced from 345 to 197.
Finalists:
Aiming High - a collaborative approach to genetic testing
Detecting critical congenital heart disease through new-born pulse oximetry screening
The golden hour.
Community Health and Wellbeing Award
Winner: Safety in practice 'every patient, every time'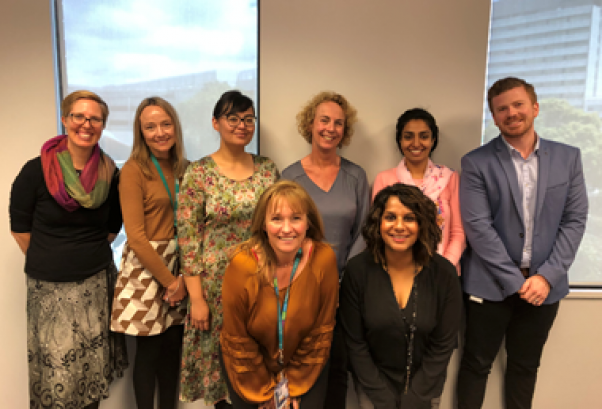 Safety in practice is an initiative designed to help primary health care teams reduce preventable harm to patients. The programme focuses on building collaborative relationships between community pharmacies, general practices and urgent care clinics.
It promotes a culture of safety within teams to improve patient care.
This programme has created a unique dynamic between different parts of the primary health sector. It has reinforced what is known about the benefits of collaborative learning. In the long term we plan to expand the programme and increase the number of teams participating in the equity audit and the number of different clinical modules offered.
Finalists:
Measles 2019: The evolving public health response to the Auckland outbreak
A forward plan for mental health and addictions.
Values - Individual
Winner: Greta Pihema, Registered Nurse, Adult Emergency Department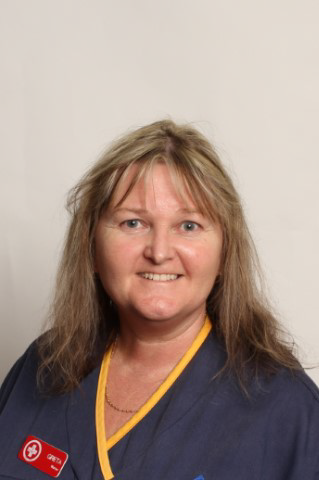 Greta is a friendly and welcoming face who always displays the core value of Haere Mai as people enter the hospital.
A valuable member of the team Greta is always helping and supports others. She shows Manaaki for patients and staff alike, whether they are the cleaners, Senior Medical Officers, a homeless person or a famous celebrity.
The essence and flavour Greta brings to work is tangible. She inspires staff to work Together proving how great a role model she is.
Greta's work ethic is incredible. She is caring and capable, diligent and enthusiastic and a strong advocate for her patients. She Aims High – Angamua and inspires others to aim high too. She is a true asset to Auckland DHB.
Finalist
Values Award - Team
Winner: Patient at Risk (PAR) Team
The Patient and Risk team deal with a wider range of emergencies in all areas of the hospital.
They are there for our patients and whānau at their most vulnerable times and always make sure that deteriorating patients and their whānau feel that they are well looked after and that a good plan is in place for their care.
The team always makes sure that patient's culture, dignity, and beliefs are upheld even in emergency situations.
They value and build their relationship with the medical teams and other multi-disciplinary teams.
They are highly regarded by the medical and nursing teams for their ability to communicate well and their skill in liaising patient care.