Farewell to our Board
It's our last official day as Auckland District Health Board and the perfect time to farewell our Board members and thank them for their commitment to health in Tāmaki Makaurau and beyond.
Reflecting on his 21 years at Auckland DHB, outgoing chair Pat Snedden left us with this message today, "Don't think you are just small player in a large system," he said. "The mahi you do every day for our patients, whānau, communities and for each other, matters. It matters a lot! We are less without your efforts, and we are enabled to be great servants because of your commitment."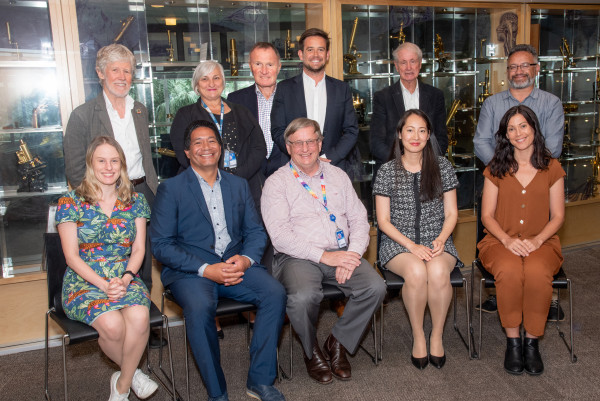 Back: l-r Peter Davis, Jo Agnew, Ian Ward, Michael Quirke, Douglas Armstrong QSO, Bernie O'Donnell.
Front: l-r Michelle Atkinson, Tama Davis, Pat Snedden, Fiona Lai, Zoe Brownlie.
← Back to the news